Hey Lovelies,
As I've mentioned in a few of my monthly
Playlist
posts, I am addicted to kpop. Everything about kpop is so surreal from the music videos to the group members. Their music system also works differently to what I'm used to, so that's fun to learn as well. I've only been into kpop for a year, but I have found a lot of groups and solo artists that I really like. So here's a listicle of my favourite groups! There's no order, just alternating girl and boy groups. Maybe later, I'll do a solo post.
1 | SEVENTEEN
Seventeen is a boy group with 13 members (long story) who debuted last year from Pledis Entertainment. I love them. Like every single one of them. They are all genuinely the best people ever! Always smiling, and their choreography is on point.
Debut Song:
Adore U
Newest Song:
Very Nice
My Favourite Song (so far):
Mansae
2 | OH MY GIRL
Oh My Girl are sooo cute! They consists of 8 members and are part of WM Entertainment. Their songs have really good tunes and I swear you'll be skipping along the street, whilst listening to their songs!
3 | BTS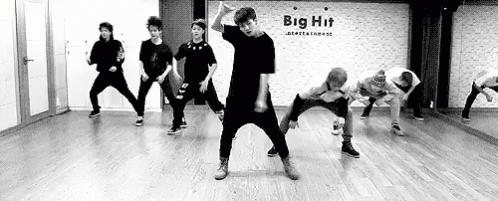 BTS (AKA Bangtan Boys AKA Bangtan Sonyeondan) is a 7-membered boygroup from Big Hit Entertainment. They are probably (in my opinion) the most recognized kpop group outside of Korea. Their songs are lit! That's literally all I have to say. 🔥
Debut Song:
No More Dream
Newest Song:
Blood, Sweat and Tears
My Favourite Song (so far):
War Of Hormone
4 | TWICE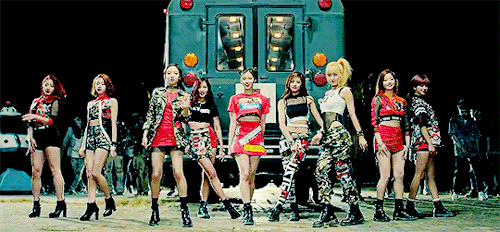 Twice are a girlgroup from JYP Entertainment (one of the big 3) with 9 members. As they only debuted last year, they have 3 title tracks, but they are good ones! They're ridiculously catchy and because there's so many of time, you'll probably find your personality twin.
Debut Song:
Like Ooh-Aah
Newest Song:
TT
5 | MONSTA X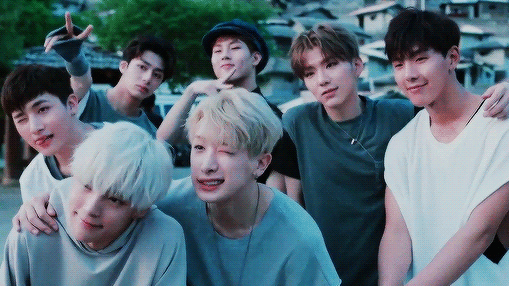 Monsta X is another group with 7 members and they're from Starship Entertainment. Their dance routines are always so energetic and their stage personalities are completely different from reality. They need way more fans though.
Debut Song:
Trespass
Newest Song:
Fighter
My Favourite Song (so far):
All In
6 | RED VELVET
Red Velvet are a bag of fun! I can guarantee that you'll find yourself wiggling along to one of their songs in no time. They are a group of 5 ladies from SM entertainment, another of the big 3.
Debut Song:
Happiness
Newest Song:
Russian Roulette
My Favourite Song (so far):
Ice Cream Cake
7 | GOT7
Another artist from JYP, GOT7 are a group with 7 members. GOT7 is one of my favourite kpop groups. The evolution of their music is mesmerising and I'm always excited to hear new music from them. They're really funny as well and their interviews are always interesting to watch!
Debut Song:
Girls, Girls, Girls
Newest Song:
Hard Carry
My Favourite Song (so far):
Fly
8 | EXID
Exid are a girl group that started off with 6 members, but now has 5. They are signed to Banana Culture Entertainment. Guys, these girls are sexy! Like, I want to be them so much. If I could dance, sing or was generally musical, I would audition to join them.
Debut Song:
Whoz That Girl
Newest Song:
L.I.E
My Favourite Song (so far):
Up & Down
9 | B1A4
Now, this was the first ever kpop group I came across and to this day, I love them to pieces. They are the brother group of Oh My Girl and they are honestly the most down-to-earth people ever! And they're coming back soon!
Debut Song:
O.K.
Newest Song:
Sweet Girl
My Favourite Song (so far):
Solo Day
10 | SISTAR
Finally, Sistar comes from the same company as Monsta X. They've been around a while, but I only recently paid attention to them and I am loving every second of their music. Their newest song gives me life!
Debut Song:
Push Push
Newest Song:
I Like That
My Favourite Song (so far):
Touch My Body
Now you can venture into the kpop world less blind! I hope my listicle was helpful and you find your favourite groups. As soon as you feel yourself being sucked into kpop, comment below so we can fangirl and discuss together!
You can check out a few more kpop songs in my various playlist posts:
My January Playlist
My February Playlist
My April Playlist
My June Playlist
My August Playlist